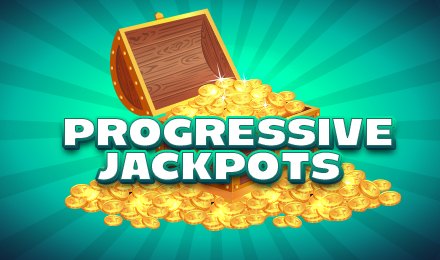 Progressive Jackpots
Moon Bingo has many thrilling progressive bingo jackpots where the prize pot keeps growing as you play! You'll be on the edge of your seat with excitement waiting for these mega jackpots to break – you just may be the next lucky winner!
play now
Playing progressive games at Moon Bingo can easily be your road to riches. Some of these jackpots can reach astronomical amounts and all you need to do is play to win. Tickets can be as low as 1p so you can get loads of cards to increase your chances to grab these exciting progressive jackpots!
Whether you prefer 75 ball or 90 ball games, there are lots of games for you to choose from! Mighty Ninety and Sweet Wins are just a few of the rooms that host progressive 90 ball games and Moonalicious and Luck n' Roll have many fun 75 ball progressive jackpot games daily!
How to Play Progressive Jackpot Games
The rules to progressive bingo games are simple and the games are easy to play. They are just like regular bingo games except that the jackpot increases as the game progresses. While the higher value progressive games cost a bit more, the lower cost games still offer amazing jackpots too.
If you can cover the pattern within a pre-determined amount of bingo calls, you'll win the progressive bingo jackpot AND the regular jackpot! The best part? You can enjoy thrilling progressive games when you play mobile bingo on your smartphone or tablet and never miss a jackpot win!
How many calls does it take to win Progressive Jackpot Bingo?
The rules depend on which bingo variation you are playing. To win, you need to cover the predetermined bingo pattern in a specific amount of calls. With all the incredible progressive bingo games happening throughout the day, you might just win some of these bursting bingo jackpots!