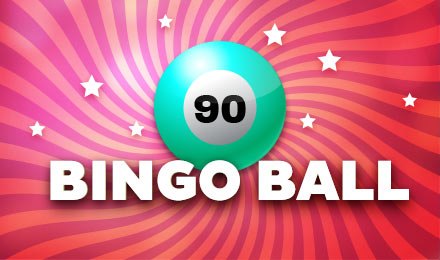 Play 90 Ball Bingo
90-Ball bingo is one of the most popular bingo games on the planet and this classic variant rightly ranks as one of the UK's favourite pastimes.
play now
Here at Moon Bingo it sits as one of our most loved offerings so get ready to win big with prizes on offer for one line, two lines and that much-coveted Full House!
We offer a range of 90-Ball bingo rooms here at Moon Bingo so sign up today and become a member of one of the most vibrant bingo communities online! Join in the fun and check out our bustling Linked & Loaded - 90, or head on over to our Penny Express room which has a progressive jackpot where the action never slows down. Tickets can be purchased for as little as 1p per gaming card and you'll always find a place to play with games running across our site 24/7!
What Is 90-Ball Bingo & How To Play
90-Ball bingo is one of the most common bingo variants found both online and in bingo halls up and down the country. It's played in a similar fashion to 75-Ball bingo but at a faster pace and with three different winning patterns, so it's easy to understand.
The game itself is played on a 3x9 grid, with nine boxes on each row; five of these boxes contain numbers and four squares are left blank. On a bingo ticket the columns found in 90-Ball bingo are as follows:
1st Column - 01-09
2nd Column - 10-19
3rd Column - 20-29
4th Column - 30-39
5th Column - 40-49
6th Column - 50-59
7th Column - 60-69
8th Column - 70-79
9th Column - 80-90
Although there are a few rules you need to follow, the aim of the game is to simply match the numbers drawn to those that appear on your bingo card. It really is that straightforward!
During the game, a caller will reveal the numbers randomly drawn from the pot. In online bingo, this is done using a Random Number Generator (RNG). This is the software used by all trusted online casinos to ensure outcomes are drawn completely at random.
As the numbers are drawn you are required to mark off any that feature on your bingo card. The first players to trigger any of the different winning patterns will then win a prize.
How To Win 90-Ball Bingo
For those players accustomed to bingo games, the winning patterns in 90-Ball bingo will be fairly familiar. 90-Ball bingo offers more winning options than a number of other variants however, with three different ways to win. These are:
One Bingo Line: This payout is given to the first player to clear a line. Follow closely and if you mark off a lined sequence of numbers on your bingo card you're in for a prize. If this occurs at the same time as another player, the prize pot will be shared.
Two Horizontal Bingo Lines: This is given to the first player who clears two horizontal rows. Again, if this occurs at the same time as another player, the pot is shared.
Full House: This is the first player to complete their bingo card and the Full House offers the biggest payout. All 15 numbers must have been matched on your bingo card in order to win.
The amount you will win can vary from game to game and is dependent on the price per line- or card- so please keep that in mind. The number of players taking part in the action will also often dictate the size of the jackpot, although you will always find a minimum jackpot amount advertised no matter what.
Top Tips For Playing 90-Ball Bingo
While 90-Ball bingo is a completely random draw, there are a few hints and tips well worth noting that could potentially increase your chances of winning.
Many players adopt a variety of tried and trusted tactics, including:
Knowing The Rules: It's essential for all players to have a complete understanding of the rules so make sure you check out these details before you start dabbing!
Buying Multiple Inexpensive Cards: You can cover more bases with lower priced cards so buy more of them to increase your chances of winning.
Playing during Off-Peak Hours: With fewer players playing, you can potentially increase your chance of winning. However, it is worth noting the jackpot will also be smaller.
Making The Most Of Bonuses: At Moon Bingo we offer a great range of welcome bonuses and a plethora of exciting promotions for existing customers. Make the most of them and browse our site for more details!
Why Play 90-Ball Bingo?
90-ball bingo is incredibly popular with players in the UK and has been for a considerable amount of time. The game is one of the more traditional forms and there are plenty of reasons as to why players return time and time again to enjoy it.
The game is particularly popular due to its:
Recognisability: The game is the most traditional variant and the cards are the most commonly found in the country, making players more comfortable playing both online and offline.
Simplicity: There are no unusual rules, it's bingo as we know and love it.
Big Prizes: As it's one of the more popular variants, it also makes the prizes much bigger, which is always tempting for players.